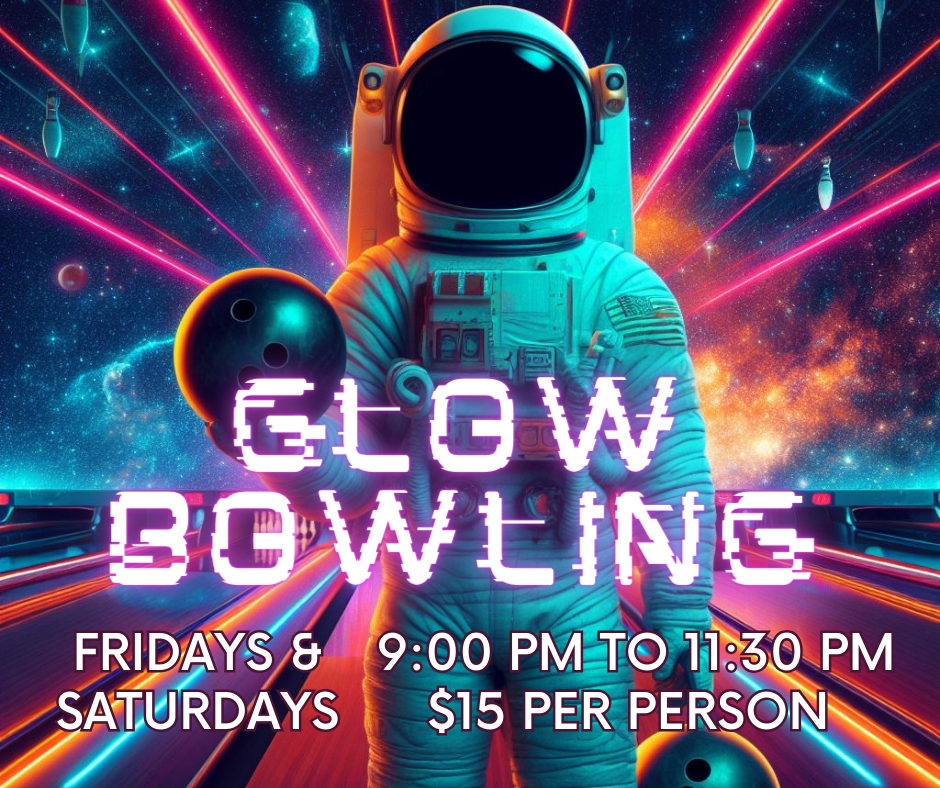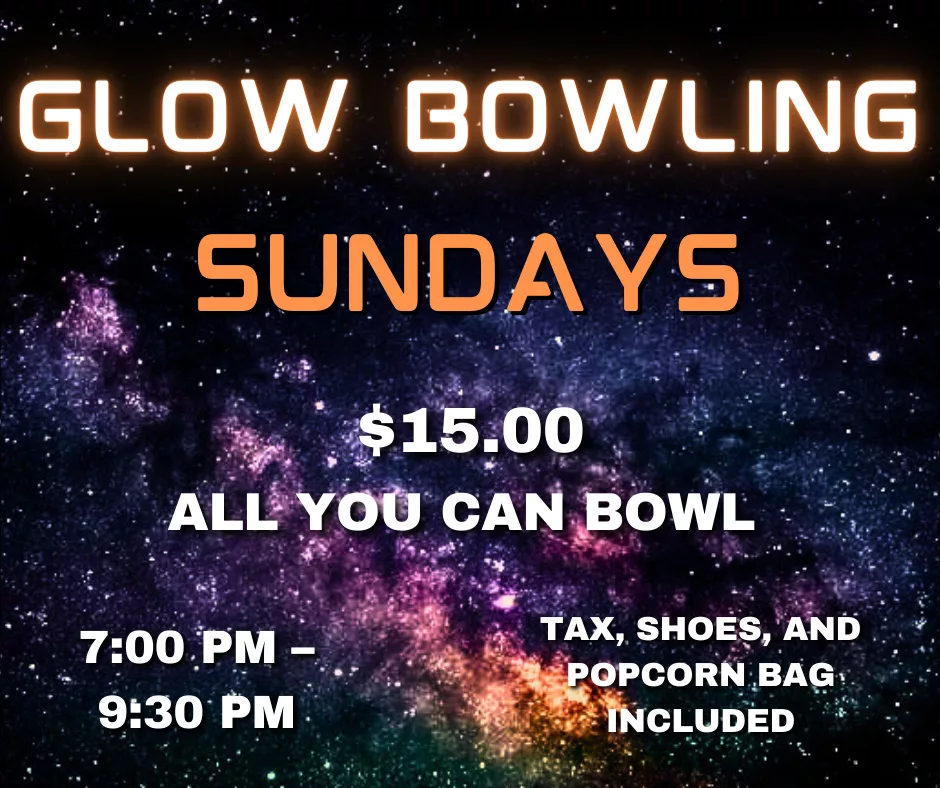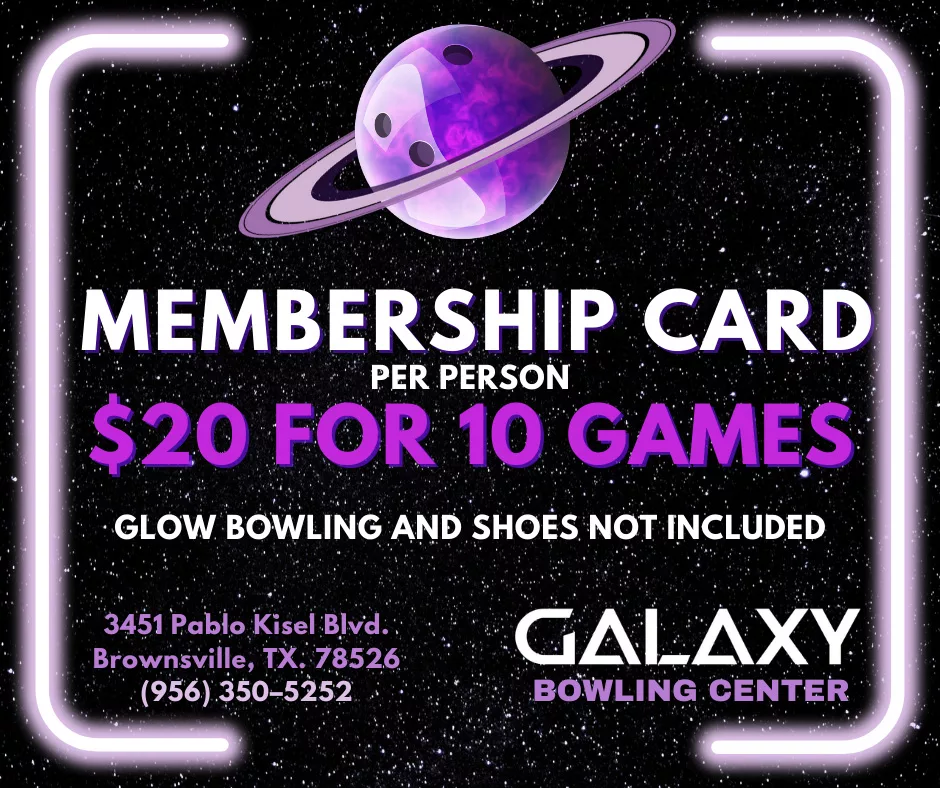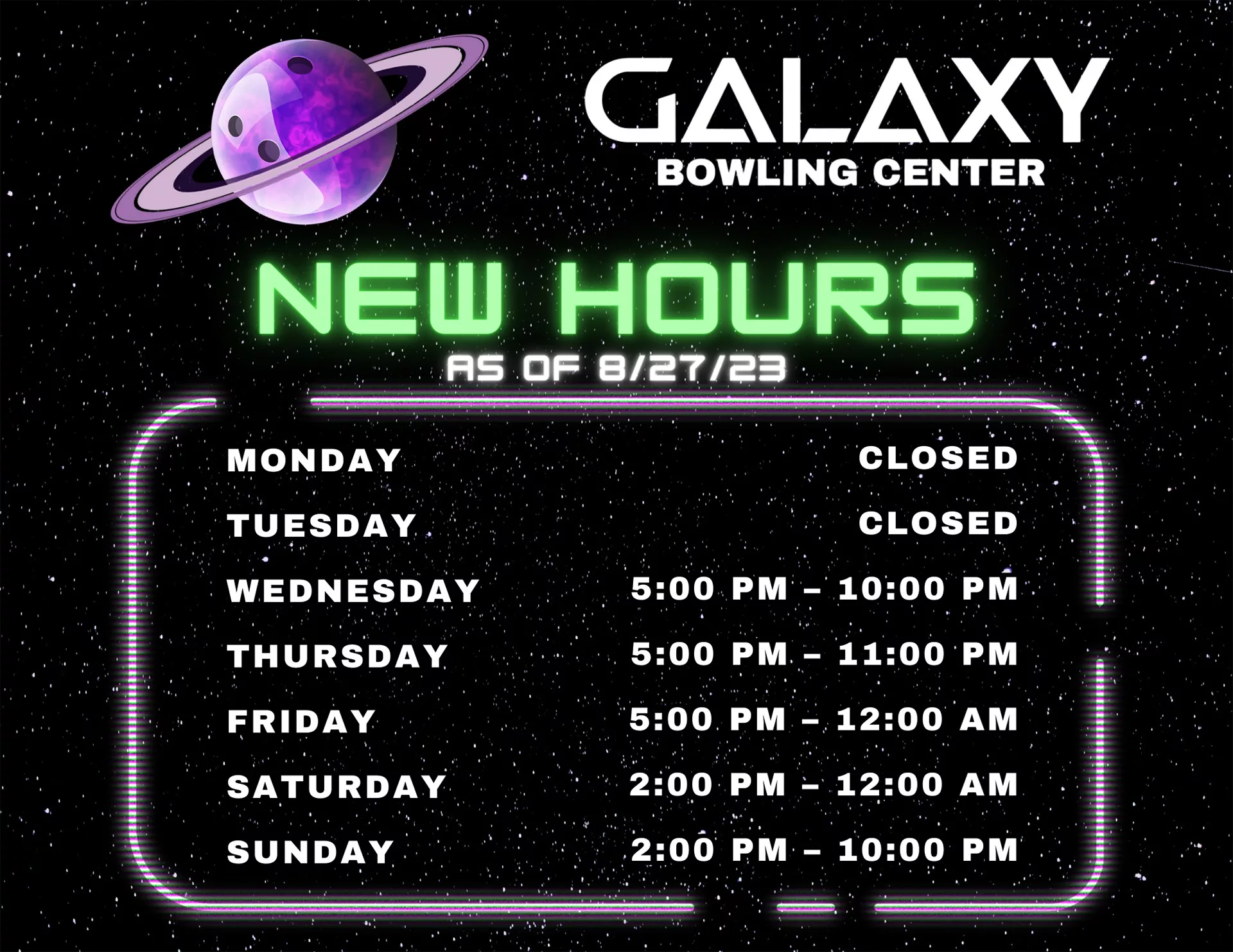 Don't miss Glow Bowling on Fridays and Saturdays from 9 PM to 11:30 PM.
All you can bowl for $15.00 per person.
(Tax, shoe rental, and popcorn bag included)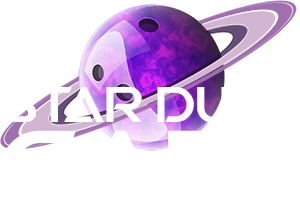 Star Dust Cafe
Enjoy your evening with live music, great food,
and cold drinks at the
Star Dust Cafe!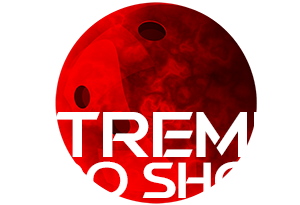 Xtreme Pro Shop
Get the best gear from our experienced and professional staff at the Xtreme Pro Shop.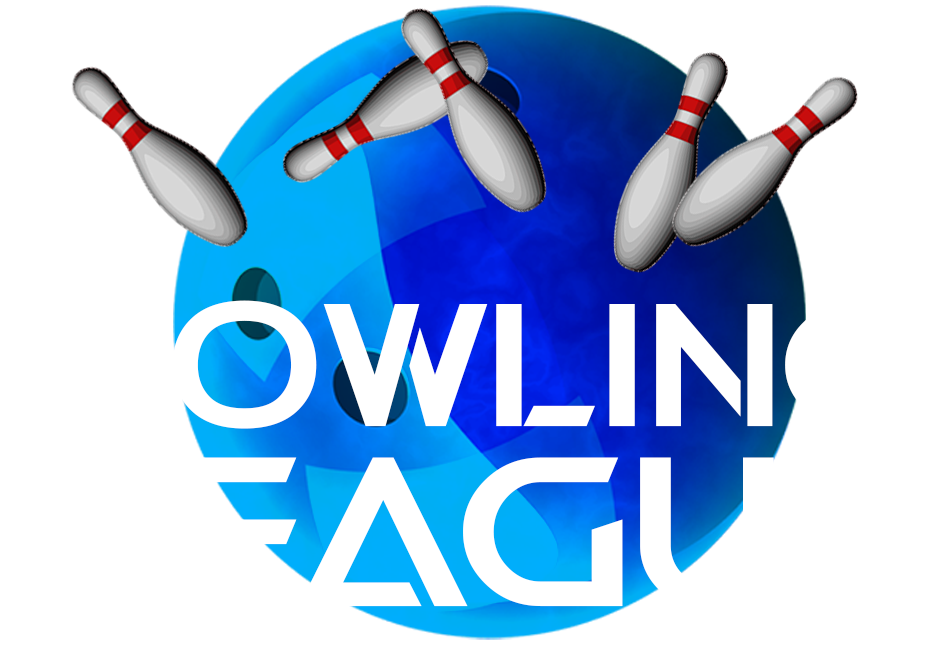 Bowling League
From laidback and low-key, to fast-paced and competitive, there's a league for everyone.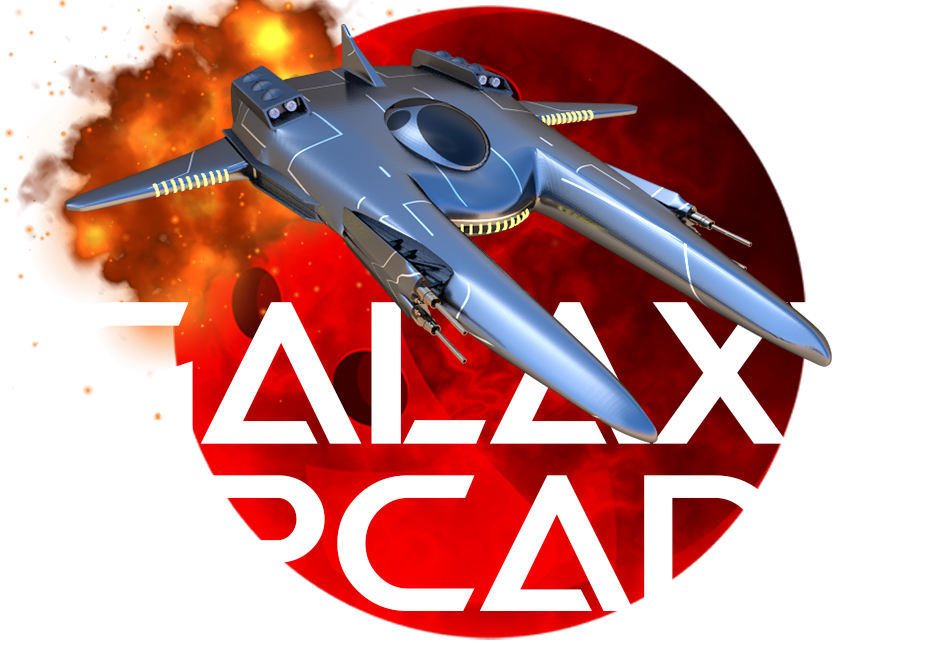 Galaxy Arcade
Play your favorites or discover the newest games at our incredible Galaxy Arcade!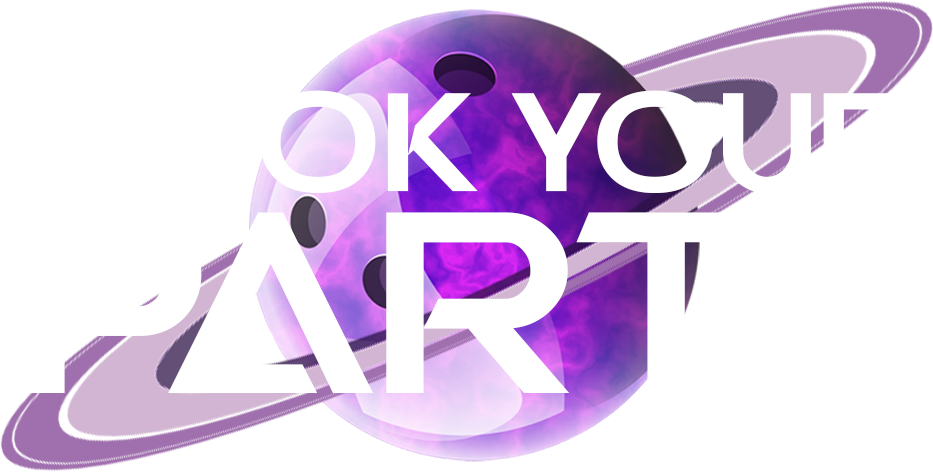 Time To Party
Where good times become great. And great parties become legendary. Bowl, drink, eat, hit the arcade, set your phone to selfie-mode, and get ready for one epic celebration.